Please click on one of these topics to view resources:
Body
Dying and Death
Food
Health
Sexuality
Recovery
The Body Image Movement – Embrace
From their website: At the Body Image Movement, we're on a quest to redefine and rewrite the ideals of beauty. Our job is to harness and facilitate positive body image activism by encouraging women to be more accepting of who they are, to use positive language regarding their bodies and others, and to prioritise health before beauty. Our goal is to reach as many women as possible around the world and speak to them about how we can learn to fully embrace and love our bodies.
Decolonize the Body of Christ – Article
Guest post on #decolonizeLutheranism from LSTP seminarian Lindsey Beukelman for Eating Disorder Awareness Week, which fell on the same week as Mardi Gras and Ash Wednesday in our liturgical calendar in 2017.
Guides for Practice – The Mindful Christian
From their website: A set of common meditations has guided mindfulness practitioners over the years as a method of fostering nonjudgmental awareness of the present moment.  Links to a variety of audio guides, as well as a guide to the physical postures of meditation, can be found in the sub-pages of this section (see under Guides for Practice). [On this site] you can find descriptions of various meditation types, including explorations of the Christian significance of each.
Our Bodies, O
ur Selves: Women's Bodies in the Pulpit – YCWI Article
Adapted from their website: Young Clergy Women International is a network of the youngest ordained clergy women, defined as those under forty.
Young Clergy Women International started out as The Young Clergy Women Project in November 2006 as just an idea about getting young ordained women together to talk online. In 2007, TYCWP received a grant from The Louisville Institute that supported our preaching conference, board meeting, and web page. Energy begets energy, and these initial funded programs have generated more ways for young clergy women to connect. Currently, there are over 1400 members–women from across the US, as well as women who call Australia, Canada, Nigeria, Sweden, Mexico, and the UK (Scotland, Wales, and England), home.
YCWI publishes new, fresh and evocative articles every Tuesday and Thursday written by members of our community on Fidelia. This publication began on October 1, 2007 for young clergy women to explore our identity as young clergy women and the ministry we share. Fidelia Magazine is where this article is from.
This e-zine led to an invitation in 2008 to collaborate with Chalice Press to develop our own YCWI imprint. Through this imprint, we partner with Chalice Press to publish a series of books by our members.
Practicing Our Faith – Honoring the Body
Prayers and discussion ideas. From the Practicing Our Faith website: The practice of honoring the body is born of the confidence that our bodies are made in the image of God's own goodness. As the place where the divine presence dwells, our bodies are worthy of care and blessing and ought never to be degraded or exploited. It is through our daily bodily acts that we might live more fully into the sacredness of our bodies and the bodies of others.
Spiritworks
Adapted from their website: Spiritworks Center for Formation and Leadership is a 503(c)3 non-profit entity directed by Dr. Patricia Brown, author of Paths to Prayer and other works that engage the body in spiritual formation. Patricia leads workshops, seminars, and retreats for groups big and small, both locally and across the U.S.  The requested topics usually come from her published books and resources as well as her current work in the hospice setting. Spiritworks is located in Pittsburgh, Pennsylvania.
This Crazy Whole Life
The Rev. Josephine Robertson's website with essays and thoughts on uniting the body and spirit through art, great food, beauty, thoughtful conversation, and a good shade of lipstick.
What does Christian vocation look like for the elderly? – The Christian Century Article
God calls us to serve the world with our bodies—even when those bodies are failing. By Joyce Ann Mercer, June 23, 2017.
Who decides what my body means? – The Christian Century Article
A version of this article by Brian Bantum appears in the March 29, 2017 print edition under the title "Bodies in the vernacular."
A Place of Beauty and Peace – Church Health Reader Article
From their website: The Christian food movement site started as a PDF guide with links to various organizations first published in 2015. Due to donor support and widespread interest, this site was built in 2016. 
Because the guide is now a website, it can expand past the capacity of one person! Your work at the intersection of Christian faith, sustainable agriculture, and good food systems advocacy (including hunger relief/charitable food) is welcome.
From their website: Since its founding in 2008, Church Health Reader has grown from a start-up website to an award-winning print and online publication. Published by Church Health in Memphis, Tennessee, Church Health Reader encourages and equips people of faith to create and sustain Christian ministries of health, healing and wholeness.
Health Journeys: Resources for Mind, Body, and Spirit
From their website: Health Journeys is a leading producer and distributor of audio materials that deliver direct healing & wellness experiences, at your screen or on your listening device.
Our programs are made to the highest standards by foremost experts in the mind-body field, in consultation with health care providers and consumers. Our mission is to offer user-friendly, accessible experiences that alleviate distress and transform your health, vitality, creativity & performance.
LGBTQ+ Addiction Resource Guide
From their website (DrugRehab.com): Substance use disorders have a greater effect on LGBTQ+ people than on the heterosexual population. The LGBTQ+ community must overcome several obstacles, including being denied substance abuse treatment because of their sexual identity. However, through the proper understanding and accommodation of LGBTQ+ care principles, substance abuse treatment can be successful.
This site is from the UK and useful regarding recovery. From their website: A treatment service for people with addictions, created by people in recovery. Do you, a friend, a family member or a work colleague have an addiction problem? Are you looking for professional help and don't know where to start? We're glad you found us. We're here to provide the best treatment options for a whole spectrum of addictions including alcohol and drug abuse, gambling and eating disorders. We work with a fully qualified team of addiction treatment counsellors, interventionists and healthcare professionals across private rehab and all rehabs in the UK.
From their website: The It Gets Better Project's mission is to communicate to lesbian, gay, bisexual and transgender youth around the world that it gets better, and to create and inspire the changes needed to make it better for them.
Growing up isn't easy. Many young people face daily tormenting and bullying, leading them to feel like they have nowhere to turn. This is especially true for LGBT kids and teens, who often hide their sexuality for fear of bullying. Without other openly gay adults and mentors in their lives, they can't imagine what their future may hold. In many instances, gay and lesbian adolescents are taunted — even tortured — simply for being themselves.
While many of these teens couldn't see a positive future for themselves, we can. The It Gets Better Project was created to show young LGBT people the levels of happiness, potential, and positivity their lives will reach – if they can just get through their teen years. The It Gets Better Project wants to remind teenagers in the LGBT community that they are not alone — and it WILL get better.
"Comprehensive Sexuality Education Rooted in the Spirit." How could we at EF not love this motto?
From Grace Unbound's website: Kara Haug is the creator of Grace Unbound. She has her BA in Psychology from Hope College in Holland, MI., a Masters in Theological Studies from Pacific Lutheran Theological Seminary in Berkeley, CA., as well as a Post-Grad Certificate in Sexual Health Education and Counseling from the University of Michigan, Ann Arbor. Youth ministry and foster care have been her main career focus. Kara is available as a resource for your congregation or non-profit. She may be a consultant for your program, or as a speaker at an event.
About the site: Welcome to a place where theology and sexuality swirl together as one; a venue where comprehensive sexuality education is a ministry to wipe clean feelings of shame. Welcome to Grace Unbound. God created sexual intimacy and our bodies to be beautiful and to be celebrated.  We are to learn about our relationships with each other, ourselves, and God.  When we do, we have healthier relationships with humanity at large.
This site is dedicated to topics, resources, and thoughts on sexuality and theology.  It is focused on education where, in our learning and understanding, our interaction with grace is boundless.
From the UCC website: This is an United Church of Christ and Unitarian Universalist curriculum to explore faith and sexuality: Our Whole Lives, together with Sexuality and Our Faith, helps participants make informed and responsible decisions about their relationships, health and behavior in the context of their faith. It equips participants with accurate, age-appropriate information in six subject areas: human development, relationships, personal skills, sexual behavior, sexual health, and society and culture. It provides not only facts about anatomy and human development, but helps participants to clarify their values, build interpersonal skills and understand the social, emotional and spiritual aspects of sexuality.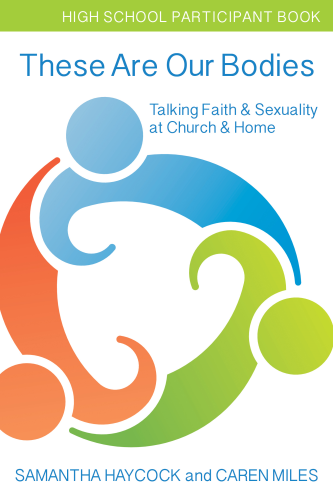 From their website: This is an Episcopal Church curriculum that explores faith and sexuality: These Are Our Bodies addresses foundational issues for how we are called to have conversations about our sexuality within a faith community. Looking at sexuality through the lenses of growth and change, we can explore values and intentionality. Individuals and churches can use this technique to build upon this theological grounding.
For those in the Seattle area, stay tuned for training dates for this curriculum!